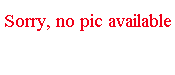 Alameda, CA, the location of the City Of Night BBS since 1987. (Previously, the City BBS operated from Oakland, CA.)
Alameda is an island in San Francisco Bay, between San Francisco and Oakland, on the west coast of the United States. The weather is cool, sometimes foggy, and the city has a friendly, small-town atmosphere. It is connected to neighboring oakland by bridges and a tunnel. The City Installation looks out over the white sand beach that stretches for 2 miles along the south shore of the island.
Our mailing address is City Of Night, Box 2782, Alameda, CA, 94501.
Send Mail To The WebMaster